Search Tyres by Vehicle Registration
Are you looking for
All Season Tyres Wolverhampton

 for your vehicle?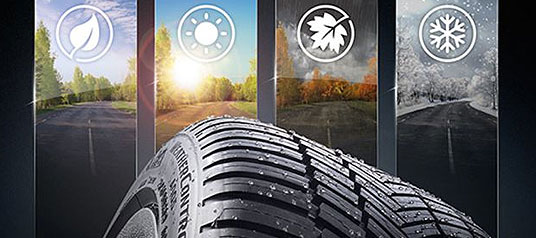 All season tyres - a good option for the city.
All-season tyres, also called all-weather tyres, are a mixture of summer tyres and winter tyres and can be used in all temperatures and all seasons. All-season tyres are particularly suitable in regions where there is no big difference between summer and winter. In addition, all-season tyres are more suitable for city traffic and car drivers who drive less than 6000 miles per year.
All-season tyres are good - but in the end, they are always a compromise!
Buy cheap tyres Wolverhampton- Junction 11 Motors.
On our website, you can find and purchase tyres for every season and in all standard sizes at fantastic prices.
If you are thinking about buying all-season tyres for your car but are not quite sure whether this kind of tyres is right for you, please contact our team at Junction 11 Motors. Our experts will always be happy to advise you and help you to find the perfect tyres for your purpose and budget.
Speak to you soon.