Are you looking for 
Puncture Repair Wolverhampton

 

for your vehicle?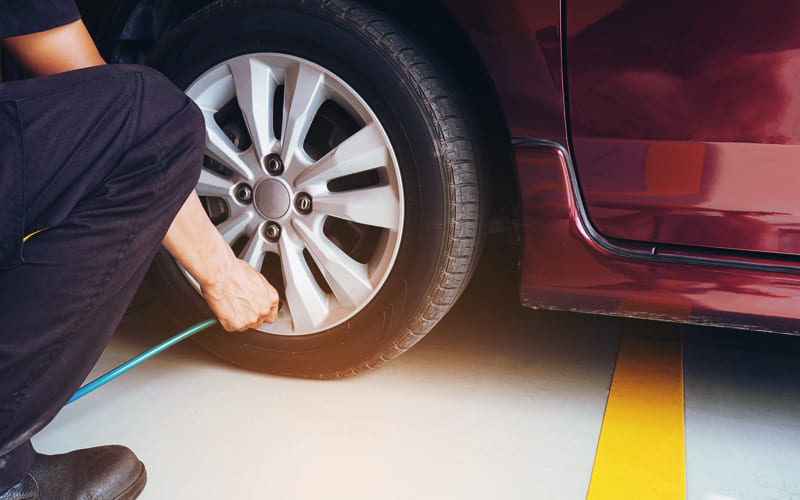 Tyre repairs - always with the professional – Junction 11 Motors in Wolverhampton!
Whether a tyre repair is still possible or a new tyre is the better option, only a professional can tell. Therefore, in case of a puncture, please contact your Junction 11 Motors workshop.
This is our standard procedure:
The tyre is first removed from the rim, and the damage is properly assessed. Only then it is decided whether it can be repaired.
Vulcanisation - a commonly used method of tyre repair
In this method, the addition of fillers and sulfur causes a conversion from rubber to rubber. A rubber stopper is inserted into the resulting hole or crack. After that, a vulcanising agent is applied to the plug and heated. As a result, rubber stoppers and tyres fuse together.
The repair of high-speed tyres is possible
In the past, repairs of high-speed tyres were not allowed. Only tyres with a maximum speed of 130 mph ("H") were allowed to be repaired. Of course, as with any tyre, it depends on the location and degree of damage. We can certainly repair a performance tyre for you as well, but the last decision whether to repair a high-speed tyre stays with the workshop experts and the tyre manufacturers (some manufacturers do not allow for their tyres Wolverhampton to be repaired).
How to act after a puncture
Never remove objects from the tyre.
If you keep the nail etc. in, the air will more likely remain in the tyre!
Change the tyre immediately.
If the tyre change is not possible immediately, drive to the next petrol station and add more air to the tyre. Then drive slowly to the workshop.
A repair is no longer possible if:
The side wall (not the tread) has been damaged
The inner sides of the tyre was damaged
The hole or crack is larger than 6mm
A sealant/DIY repair kit was used previously to seal the tyre
Cheap tyre puncture repair Wolverhampton - Junction 11 Motors
Please don't worry too much if one of your car's tyres is damaged. Chances are good; we can repair the tyre for you for very little money. Just come to see us. No appointment needed.