Search Tyres by Vehicle Registration
Are you looking for Van Tyres for your vehicle?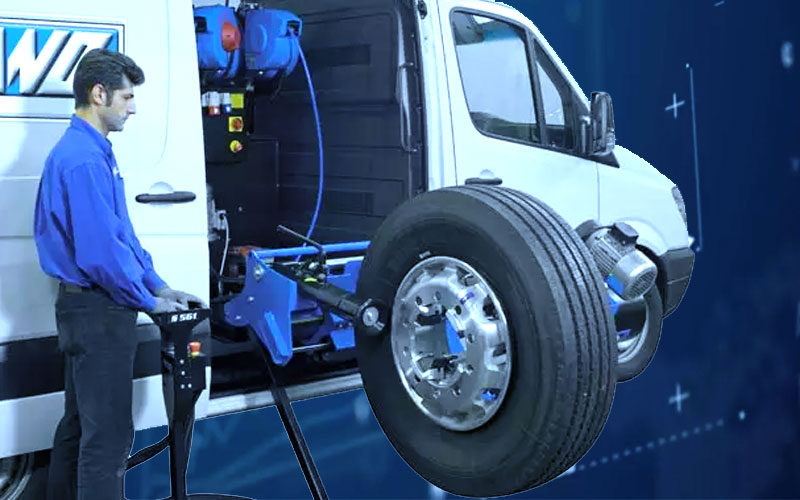 Van tyres - for highest demands
Van/transporter tyres are characterised by a long service life and a high load capacity. But they also convince through excellent traction and a first-class wet grip. Regarding tyre geometry, these tyres are designed for use by tradespeople and private individuals who have heavy loads to transport. The tyres for vans differ in many features from those for cars. So the tyres for vans and light trucks must be much more stable than those for normal passenger cars. This is particularly evident in the construction of the sides, where twice as much material is used as in a conventional summer or winter tyre. Especially with a high payload, it can quickly become dangerously tight at fast driven curves, and the tyre sidewall is compressed and stressed very much on the inside of the bend. So that the tyre does not burst in such extreme situations, a particular tyre geometry is required.
Tyres for private owners and fleet operators
Especially in the cross-country, which occur in the craft or the courier services, the van tyres are subject to high loads. During very long journeys on the highway at high speed, the tyre heats up considerably and thus leads to increased abrasion. So that the rubber compound is not worn out right after the first long drive, renowned manufacturers such as Continental, Goodyear, Michelin and others are turning to robust compounds. Also, you should check the abrasion of the tyres at regular intervals.
All-rounder with short braking distance and low rolling noise
Van tyres are specially designed for use on Vans or light trucks. For their use to be economical, rolling resistance and thus the efficiency class are decisive factors when it comes to the cost-benefit factor. These all-rounders combine the good qualities of car tyres Wolverhampton with the significant benefit of truck tyres. Van tyres also convince through a low rolling noise, because after all, the pickup truck is the workplace of many employees over several hours a day. Also, good drivability on wet roads as well as excellent steering behaviour and a good fuel efficiency belong to today's wide range of tyre characteristics. About the fuel consumption and the rolling noise (in decibels), the tyre label also used for small truck tyres gives detailed information.
Buy cheap van tyres Wolverhampton at Junction 11 Motors
In our Junction 11 Motors online shop as well as directly at our workshop in Wolverhampton you will find a wide variety of tyre models.
If you can't find the van tyres you are looking for in our online shop, please give us a call.
We have connections to many different tyre suppliers and manufacturers, so chances are good we can still get you your perfect tyres.