Are you looking for Car Battery Wolverhampton for your vehicle?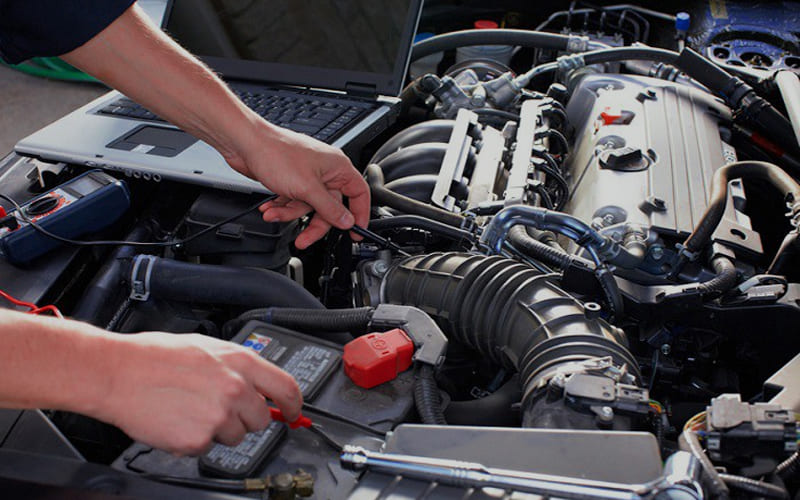 Do you know the current condition of your car's battery? Like the majority of motorists, you may not think about it until your car breaks down or it fails to start.
How about a free battery check at Junction 11 Motors in Wolverhampton?
However, if you regularly have a battery check performed at our Junction 11 Motors workshop, you can have the battery replaced directly if necessary.
Your advantage: only wait a few minutes and get an excellent new quality battery installed instead of waiting for hours for the breakdown service.
Winter leaves our pros cold.
As soon as it gets colder outside, anyone can hear and see them again: stuttering starters and stagnant vehicles. The most common cause of a breakdown is usually a weak car battery. Because in the cold, chemical processes work a lot more slowly and there is higher frictional resistance in the engine. Pure strain for any starter battery - especially when the alternator is stationary.
Not enough, many modern vehicles have more sophisticated electronic systems than ever - from starting with the start-stop systems to various electrical consumers. The car battery is therefore increasingly a case for experts. Therefore, we advise against exchanging without expert advice. Leave the maintenance and replacement to the professionals in our specialist workshop.
Jump-start for tired energy storage
A drained battery can be helped by jump-starting on the jump leads. But before you connect your car with another vehicle, you should pay attention to a few important details and at newer vehicles on different starting points before:
The rated voltage of both car batteries must be the same (for example, 12 volts). The bodies of both vehicles must not touch each other. If all power consumers are switched off, you can first connect the red jumper cable to the positive pole of the weak battery and then to the charged battery. Then connect the black cable to the negative pole of the full battery and then clamp the other end to a metal part in the engine compartment of the breakdown car. Attention: Do not attach to the negative pole of the discharged battery - otherwise there is an imminent danger of explosion. Only now can you try to start your car.
Buy cheap, top-quality car battery Wolverhampton - Junction 11 Motors!
Junction 11 Motors in Wolverhampton - your complete vehicle service with outstanding quality
Junction 11 Motors is your professional partner around the car. If you are looking for the highest quality service for your car, then you are at the right place. We offer you advice, repair and maintenance from a single source.
As a workshop for all car brands, the experts at Junction 11 Motors are in command of modern automotive technology and ensure that vehicles function optimally at all times. For vehicle maintenance and repair, your car is therefore in good hands with the Junction 11 Motors team.
We do everything for your car!
If you have any questions, please get in touch with us. We are there for you from Monday to Saturday during our normal opening hours and we are also available on Sundays in case of emergency.